A Unique Physical Therapy and Rehabilitation Experience
Cray Physical Therapy patients are a top priority when it comes to the treatment programs that we offer. Our experienced physical therapists provide real one to one care.  They evalute the patients condition in order to develop the perfect plan for recovery. Whether a patient is recovering from an injury, is experiencing physical pain, needs to improve physical ability or just has questions. We are available. Our goal in mind is to be our patients resource for life.  Visit Cray Physical Therapy conveniently located in both Braintree and Weymouth, MA.   
"Hands down, best PT on the South Shore!! I can't say enough good things about Cindy and the team in Braintree. Cindy is amazing... so knowledgeable and thoughtful in her approach to managing my PT protocol. I actually look forward to coming to PT and will be referring family members to Cindy in the very near future. The Braintree location is always welcoming, I never feel crowded or rushed. My family has tried other PTs in the area, and NONE compare to Cray PT... Five STARS all the way!"

—

Tracey Anderson

"Just a note to say how helpful and professional the people are at Cray PT in Braintree, the facility is great, easy parking and access and everyone pleasant and helpful. Highly Recommend !!!!!"

—

Mitch M.

"Cray Physical Therapy is by far the best facility I've been to. The staff are all amazing as well as the receptionist."

—

Carol Acito
Experiencing pain from work or sports related injuries?
Getting injured while at work or from playing sports can be stressful because it means lost time.  First, there is the possibility of missing significant time. Secondly, lost income from work. Thirdly, the potential of a long and challenging recovery. Our experienced team can ease that stress by focusing on getting patients back to a lifestyle that they are accustomed to.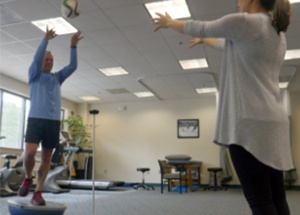 Physical Therapy | Rehabilitation
We offer a range of physical therapy and rehabilitation services for patients.  This is especially crucial at the onset of an injury.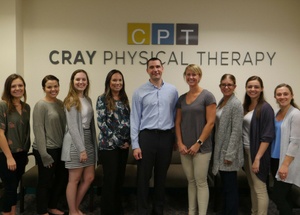 Meet Our Team
An experienced physical therapist will evaluate the patients condition in order to develop the perfect plan for recovery.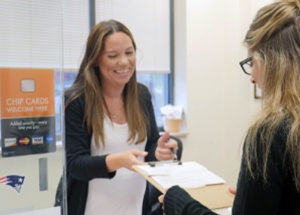 Schedule A Consult
Our patients get back in motion by seeking treatment at Cray Physical Therapy. A place where we believe in exceptional patient care.
Upcoming Workshops
 "We have always had one goal in mind; to deliver the highest quality of care to our patients as possible."
~Cray Physical Therapy
Schedule Your Appointment Today